21st Annual International Business Luncheon
Network Globally.
LUNCH LOCALLY.
The International Business Luncheon is a dynamic forum for business leaders and diplomatic representatives to discuss the state of global trade, explore new business opportunities, and recognize the region's international connections.
For over two decades, the Northern California World Trade Center has hosted this high-profile luncheon to grow trade by connecting businesses with international market opportunities and to celebrate consuls and trade commissioners from around the world.
KEYNOTE PRESENTATION
Block Chain & Crypto Currencies: The Facts, The Risks and The Hype
Please join us for a dive into the world of blockchain and crypto currencies, with guest speaker, Ryan Mueller, Chief Compliance Officer of GoInterpay.com, a Canadian global payment processing company. With an extensive background in compliance, risk management, fraud investigation and sales throughout the payments and e-commerce industries, Ryan will provide background and insight into block chain and crypto currencies, separating out the facts and risks from the hype.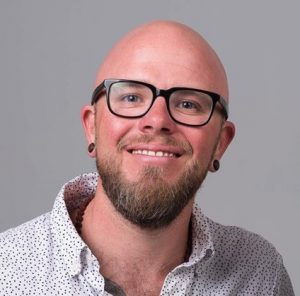 International Networking
Countries Represented
Each year attendees have the opportunity to network with Consuls General and other trade officials from around the world.  This year's confirmed list of Consuls so far includes:
MID EAST/AFRICA  Egypt, Ethiopia, Kenya, Madagascar, South Africa
AMERICAS Canada, Chile, Mexico
ASIA/PACIFIC RIM Hong Kong, New Zealand, Republic of Korea, Taiwan, Vietnam
EUROPE/MIDDLE EAST Austria, Denmark, Ireland, Hungary, the Netherlands, Latvia, Portugal, Switzerland, Turkey, Ukraine 

Stay tuned for updates as more countries are confirmed to be represented at this year's program.
Interested in meeting with a specific country representative? Find them at the networking reception or become a sponsor so you can request the trade officials you'd like to have seated at your table.