Prosper. Globally.
The World Trade Center Northern California (WTCNC) has an enviable international reputation as an organization that represents a powerful multi-billion dollar import/export industry. When we reach out, World Trade Centers, trade offices, trade diplomats and corporate executives take notice and are anxious to further strengthen and develop relationships with the impressive businesses that continue to build the economy of Northern California.
Membership
WTCNC is here to help your business succeed internationally, with the essential connections, education, and resources you need to grow globally. In addition to helping our local businesses succeed, our programs are strengthening Northern California's economy, building critical partnerships both locally and internationally, and furthering innovative advancement the world over. Get connected today. Learn more about membership »
Trade Programs
Exporter Roundtable Series
The Exporter Roundtable Series is a peer-to-peer learning cohort for our exporters. These exclusive luncheons that facilitate connections between WTCNC exporter members, allowing international business executives to meet with their exporting colleagues and learn from experts across industries. The program is invitation-only, for regional executives directly engaged in their company's international sales, marketing, or finance to share their insights and experiences and to build a strong regional network of trade professionals. Does your company export internationally? Visit our events page for Upcoming Exporter Roundtables.
Trade Missions
WTCNC brings buyer missions to the region in partnership with the World Trade Center network and the U.S. Trade and Development Agency.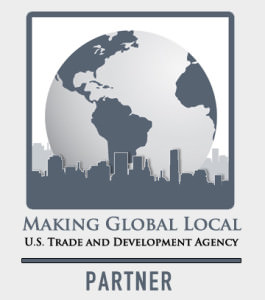 Upcoming trade missions are listed on our Events page.
In addition to reverse trade missions, WTCNC leads trade missions to World Trade Centers and various regions outside the U.S. in order to foster collaboration and promote business development for companies in Northern California. WTCNC trade missions allow members to meet face-to-face with potential international business partners and foreign government decision-makers, as well as explore new export and investment opportunities. Trade missions offer an unmatched experience for U.S. companies to learn about foreign trade and investment, as well as develop relationships in attractive global markets. If you are interested in a target city for a trade mission please contact our office to discuss how we can help facilitate your program.
WTCNC also hosts foreign delegations on trade missions in the U.S. and organizes meetings with regional businesses to strengthen trade and forge mutually beneficial relationships. Connect with our International Exchanges »
Interested in connecting with our international buyers and selling your product internationally? Join the  World Trade Center Northern California  »
Matchmaking Services
Do you have a specific question about trade with China, the EU, Canada or Brazil? Or perhaps a question about how new policies and legislation will impact international trade in a specific country or region? How about a question about where to begin or where to find buyers and sellers abroad? We're here to help. Contact Us »
The task of identifying potential offshore business is daunting, whether for a new medical device, engineering services or candied raisins. With countless developed and developing global markets, including the fast growing economies of Southeast Asia, Latin America and even Africa, WTCNC has the connections and relationships to make introductions and identify matchmaking opportunities. Drawing from the WTCA network of 330 World Trade Centers in over 100 countries, as well as its own staff of professionals, consultants and members, WTCNC makes referrals, introductions and sets up meetings to match the needs of members with experts. Contact Us »
GLOBAL SACRAMENTO
International Mixers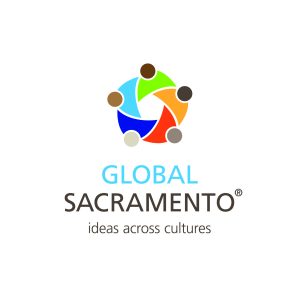 One of the benefits of WTCNC membership is an immediate international network of prospective business partners and resources for advice and counsel. WTCNC international mixers are a means to increase visibility for our members with incoming international delegations and other business  community leaders. These mixers are scheduled in conjunction with delegations visiting the United States when possible. By creating these unique networking opportunities, WTCNC leverages one of its greatest assets to provide our members an opportunity to meet some of the world's current and future leaders. For our international visitors, it provides an opportunity to meet in a casual environment with people from Northern California. See All Upcoming Events »
International Exchanges
Each year, the World Trade Center Northern California hosts over 1,000 international visitors in Northern California, facilitating the dynamic exchange of ideas and best practices as well as the establishment of long-term relationships across the globe. The majority of these visitors are leaders and emerging leaders selected to participate in the U.S. State Department's premier professional exchange program, the International Visitor Leadership Program. Learn More »
Professional and Cultural Program Services
All services provided by WTCNC in developing international exchanges for international professionals participating in governmental programs are available on a fee-for-service basis. Contact Us »