Looking for effective solutions to help your company grow revenue in 2021? Explore international sales as a thriving opportunity to gain access to 95% of consumer buying outside of the United States. Discover proven export strategies to minimize risk and manage cash flow from the Export-Import Bank of the United States (EXIM).
Opening remarks will be provided by California Chamber of Commerce about their statewide organization, and how they support expansion of international trade and investment, fair and equitable market access for California products abroad, and elimination of disincentives that impede the international competitiveness of California business.
In this exclusive webinar, you will be empowered to:
Compete and win sales contracts in global markets
Extend open account terms to foreign customers
Reduce risk of foreign buyer nonpayment
Turn your inventory & foreign accounts receivable into collateral for your lender
Access more cash from your lender with EXIM's Working Capital Loan Guarantees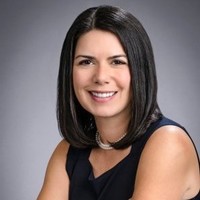 Sandra Donzella
Deputy Managing Director, Western Regional Office, Export-Import Bank of the U.S.
Sandra is based in San Diego and shares coverage of eleven western states, including California. Sandra is responsible for business development and providing trade finance counseling to small and medium-sized businesses as they enter or expand in the global marketplace.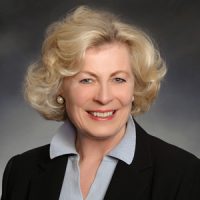 Susanne T. Stirling
Vice President, International Affairs, California Chamber of Commerce,
Susanne Thorsen Stirling has headed Cal Chamber international activities for four decades. She is an appointee of the U.S Secretary of Commerce to the National Export Council, and serves on the U.S. Chamber of Commerce International Policy Committee and the California International Relations Foundation.
In previous years, Stirling was an appointee of Governor Edmund G. Brown Jr. to the California International Trade and Investment Advisory Council, and served on the Board of Directors of the International Diplomacy Council, the World Affairs Council of Northern California (Sacramento), the Danish-American Chamber of Commerce, and the Chile-California Council.
The CalChamber is a past recipient of the U.S. Presidential Award for Export Service and received the Presidential Citation from the government of the Republic of Korea. In November 2019, Stirling was presented with the "Outstanding Woman of the Year in International Trade" award by the Women in International Trade, Los Angeles (WIT-LA).