Diplomacy Begins Here: Northern California
California's Global Expertise
On September 30, the Northern California World Trade Center will be hosting a summit in Oakland exploring Northern California's position as a global epicenter of technology and innovation in agriculture, water use, and energy.
Hosted in partnership with Global Ties U.S. and the U.S. Department of State, this regional summit will highlight how policy, diplomacy and international trade further economic development and promote cooperation on the sustainable use of our shared resources.
Connect and Learn
Keynotes
Karen Richardson

Appointed in February of this year, Karen Richardson is Deputy Assistant Secretary in the Bureau of Public Affairs at the U.S. State Department.
Previously, she worked at the White House as Associate Director in the Office of Public Engagement and Intergovernmental Affairs. In this role, she was responsible for developing and managing domestic outreach to NGOs, advocacy organizations, and constituency groups, in close coordination with the White House National Security Staff, to promote President Obama's position on a broad range of foreign policy issues. Deputy Assistant Secretary Richardson was also an advisor to Senior Advisor Valerie Jarrett on international issues. Learn more here.
Libby Schaaf
Oakland Mayor Libby Schaaf was inaugurated on January 5, 2015. A former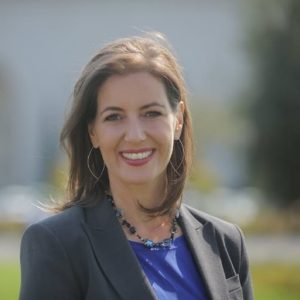 Council chief of staff and top mayoral aide to Jerry Brown, Mayor Schaaf has two decades of public service experience that began while she was a young attorney leading volunteer efforts in Oakland. Mayor Schaaf also served as the Public Affairs Director for the Port of Oakland where she helped bring millions in state and federal funds to the city.  Mayor Schaaf is committed to promoting Oakland as the greatest place to live, work, play and do business. Learn more here.
Arun M. Kumar
Arun Kumar leads the trade and investment promotion efforts for the U.S. Government as Assistant Secretary of Commerce for Global Markets and Director General of the U.S. and Foreign Commercial Service. With offices in more than 100 U.S. cities and in 72 markets around the globe, he also serves as the International Trade Administration's lead official advocating for better market access for U.S. exporters.
Prior to his nomination by President Obama, Mr. Kumar was a Silicon Valley entrepreneur and founding CEO and CFO of three technology ventures. He also served major global clients and emerging Silicon Valley ventures as a partner and board member of KPMG, LLP. Learn more here.
Panels
Panel discussions will feature the thought leaders and experts who make up the region's most innovative businesses and organizations.
Agriculture/ Food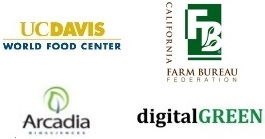 An ag powerhouse, California has been the nation's leader in production for more than 50 years. The state not only shares its agricultural commodities and food products with the world, it is taking the agricultural industry to the next level of productivity and sustainability through pioneering technological innovation. This session will highlight the cutting-edge agricultural technologies and innovation in food that fuel businesses and sustain the world.
Moderator: Josette Lewis, Associate Director, UC Davis World Food Center
Panelist: Jamie Johansson, 1st Vice President, California Farm Bureau Federation
Panelist: Rikin Gandhi, CEO, Digital Green
Panelist: Raj Ketkar, President/CEO, Arcadia Biosciences
Water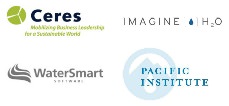 Water is an issue that cuts across diplomatic, economic, and development efforts. California is facing historic shortages and the world is experiencing an increased demand to meet human, commercial, and agricultural needs. Our panel will highlight the technology and investments in management solutions that are tackling our water challenges and setting examples globally.
Moderator: Kirsten James, Senior Manager, California Policy & Parnerships, Ceres
Panelist: Heather Cooley, Water Program Director, Pacific Institute
Panelist: Seth Engel, Marketing Manager, WaterSmart Software
Panelist: Steven Moore, Board Member, State Water Resources Control Board
Panelist: Tom Ferguson, Vice President of Programming, Imagine H20
Energy
 Policy makers, academic institutions and business leaders across our region are pushing California closer to its zero emission goal.  Panelists will highlight Northern California's role as a global leader in innovative clean technologies and environmental policy while discussing the future of the commercial energy market.
Moderator: Rob Oglesby, Executive Director, California Energy Commission
Panelist: Manal Yamout, VP of Policy and Markets, Advanced Microgrid Solutions
Panelist: Danny Kennedy, Managing Director, California Clean Energy Fund
Panelist: Ashley Chang, Director of Public Engagement, U.S. Trade & Development Agency
Panelist: Robbie Orvis, Policy Design Projects Manager, Energy Innovation
Summit Agenda and Speaker Bios
Learn more about the summit schedule and featured speakers by reviewing our agenda and speaker bios page.
Who Should Attend?
Business leaders, entrepreneurs, international exchange professionals, academics, students, government officials, and nonprofit professionals are encouraged to attend this summit to:
Connect with local and regional leaders working on groundbreaking technology and innovation in agriculture, water, and energy.
Expand and develop skills that will help further international exchanges and maximize the impact of every cultural interaction and international transaction.
Explore the intersections of diplomacy, trade promotion and U.S. foreign policy goalscontributing to the growth of Northern California's economy.
Engage with energy security leaders from 16 countries participating in the U.S. Department of State's International Visitor Leadership Program
Contact Us