Exporting products or services can be a strategic step for companies who want to find new markets, grow and diversify revenues, and reduce the impact of economic cycles on their business. Learn how companies have successfully taken that next step to grow their business through exports.
Do You Know?
95% of the world's population lives outside the U.S.
67% of the world's purchasing power lives outside the U.S.
Nationally, over 97% of exporters are small businesses and
67% have fewer than 20 employees.
Approximately 93% of California exporters are small businesses
If your business is not exporting, you are only reaching 5% of potential customers globally.
Exporting 101: Developing International Markets breaks down the myths, discusses how to manage potential risks, and reviews concrete steps to become a successful exporter.
Training Descriptions:
This two-day training will explore the basics of exporting to include: key export concepts, an understanding of export restrictions and regulations, export documentation, modes of transport, and methods of payment.
Agenda:
What is exporting all about?
     definitions, myths, affordability, competition, prerequisites, benefits, risk, and export readiness.
Steps to successful exporting
     research, have a plan, pricing, regulations, funding opportunities, getting paid, and logistics.
Key concepts you must know before you export
     product classification, AES, transportation modes, INCOTERMS®, and methods of payment.
Export documentation process
     Initial inquiry, export quotation, proforma invoice, customer purchase order, commercial invoice, packing list, certificate of origin, bills of lading, and recordkeeping.
Recommended For:
Companies that are looking for a strategic growth opportunity for their business and want to find new markets for their products. Ideal for all businesses interested in learning the fundamentals of exporting.
Presenters: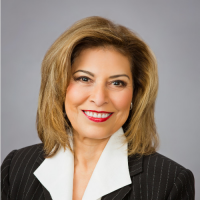 Ester Gordillo
International Trade Consultant,
Ester Gordillo provides international trade support and leadership to a variety of industries helping them expand into foreign markets or getting them started in the global marketplace. She assists businesses and individuals on how to start exporting or importing, finding export opportunities for their products or services, market entry strategies, trade resources, export finance resources, and market intelligence. She has led and participated in foreign and domestic trade missions and trade shows working collaboratively with the private industry and government. In early 2000 Ester played a key role in giving impetus to a California-Mexico trade assistance program in Sacramento. By 2005, she was the principal international trade specialist at the Center for International Trade Development in Sacramento. Additionally, she provides trade services to several Small Business Development Centers within the Northern California Small Business Development Center Network.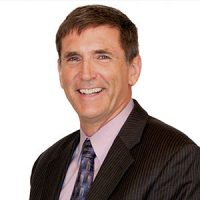 Kevin Mather
President and CEO, World Trade Center Northern California
Kevin Mather brings over 20 years of experience in international business including business development, channel management, marketing, and customer service to the organization. Kevin has had the pleasure and privilege of traveling to and working with partners in 50+ countries. Prior to joining World Trade Center Northern California, Kevin was the Vice President of Global Sales for a laboratory equipment manufacturer that focused on STEM education. Kevin is a passionate steelhead fly fisherman, skier, and cyclist. He and his wife Cheryl are the proud owners of two adult sons who are completely off the payroll!