INTERNATIONAL BUSINESS ROUNDTABLE: FINDING QUALITY LOGISTICS PROVIDERS
The Program
How do you find the best logistics providers who will quickly and effectively move your goods from here to there?
There are many providers to choose from- large and small, locally or internationally owned, with varying levels of operation throughout the world and different approaches to the success of you and your company. California exporters and importers are invited to join the Northern California World Trade Center for a presentation and discussion with guest speaker John Zincani of Kuehne + Nagel on strategies for finding logistics providers that are the right fit for you and your company.
The program is presented in partnership with the City of Roseville, and supported by Advantage Roseville and PASCO Scientific. The Presenting Sponsor is GlobeRunners Inc, a leader in the international shipping and freight forwarding market.
The event includes lunch, presentation and discussion with exporter/importer executives, followed by a speed-networking session with logistics providers.
The Conversation
This roundtable will deep-dive into strategies for sourcing and vetting quality service providers, including freight forwarders and customs brokers. Questions covered will include:
Is there a database of logistics providers?
How do you find customs brokers that work in specific countries or regions?
How should your business evaluate the importance of technological features of the services, ie booking online vs. manual transactions?
How can the size of a provider influence their service?
What type of information should providers share with you, and how often should they be in contact?
What are warning signs that a provider might not be a good fit, and how do you know when you've found a good partner for your company?
The conversation will also cover FTAs and Export Compliance, depending on attendees' individual questions and needs.
Guest Speaker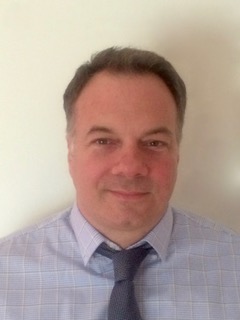 John Zincani
Managing Director - Trade Consulting Solutions, Kuehne + Nagel
John Zincani, a trade attorney and customs broker, practiced customs law with the international trade law firm of Barnes, Richardson & Colburn since 1997, and joined Kuehne + Nagel's trade consulting services group in 2002, during which term he also served for four years as Corporate Counsel.  As an associate attorney, John worked on a wide array of customs and regulatory matters ranging from simple ruling request to full audits of importers.  John's principal areas of expertise cover classification, valuation, compliance reviews, trade preference programs, protests, ruling requests, import/export security, and tariff engineering.  John has also worked with the Italian law firm of DeCapoa, Guiducci e Associati, and is fluent in Italian.  He holds his B.A. in Political Science, as well as his Ph.D. in Italian Literature from New York University, and graduated from Benjamin Cardozo School of law in New York City.
A lively Q&A and roundtable discussion will follow John's brief presentation.
Who Should Attend?
This conversation is designed for the participation of CEOs, Operations execs, and International Sales Directors and Managers of exporting/importing companies. The program is an opportunity to network and exchange international business best practices with other exporter executives across industries while learning from the guest speaker.
Eligibility
NorCalWTC member companies that export and/or import have the opportunity to participate in this program.
Not yet a member? Nonmembers are invited to attend up to two roundtables as a guest.
Participation
To indicate your interest in attending this roundtable, email your full name, title, company, product/service exported and/or imported, and contact info to mjaffe@norcalwtc.itulstaging.com.
We will follow up to confirm your attendance and provide the event location.
Registration closes 5pm, August 15.
About the International Business Roundtable Series
The International Business Roundtable Series is a peer-to-peer learning cohort and a unique forum for regional executives directly engaged in managing the international sales of goods or services to meet and share insight, strategies, international connections, and support. This series is a high-value initiative launched as a result of the California Capital Region Export Plan.