Information in a Digital Age
World Trade Center Northern California and Global Ties San Francisco present a three-part series to examine how we receive and respond to news and information in the era of emerging technologies. Access to more information does not necessarily mean what we read and see is reliable and factual. Discussion in this three-part series will focus on how journalism and reporting has been impacted by increased connectivity to the world around us. The sessions will focus on how journalists are adapting to challenges of misinformation and changing landscapes and offer insights into the "fake news" phenomenon. Additionally, this series will address the global impact of disinformation campaigns and steps cyber-security experts are taking to combat these actions.
Part 2: New Media and Misinformation
Technology has changed the way in which we receive news and information. Through the internet and numerous social media apps, we have access to stories and events around the world. This sort of connectivity has helped journalists reach a broader audience with important breaking news, holding political leaders accountable and illuminating important human-interest stories. It has also created an environment ripe for misinformation. In this session, our panelists will explore the global implications of the prevalence of misinformation and provide guidance on how consumers can improve their media literacy, using a more critical eye to separate fact from fiction.
Our Panelists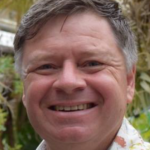 Mark Graham
Director, Wayback Machine, Internet Archive
Mark Graham is Director of the Wayback Machine at the non-profit Internet Archive where he is responsible for archiving much of the public Web. He also leads the Internet Archive's efforts to weave books into the Web. Before that he was a SVP with NBC News Digital, where he managed several of their digital properties, including a start-up live/mobile/video service for citizen reporting. He has managed many of the world's largest online communities in the domains of peace/environment (IGC.org), gardening (GardenWeb), women (iVillage), and general conversations (The WELL). He developed AOL's "Internet Center" which introduced the first few million people to the Internet. He co-founded Rojo Networks, an early RSS aggregation and reputation enhanced news service and lead the development of WELL Engaged, the first web-based interface for online forums. Mark's volunteer activities include technical consulting to ISKME.org, an education non-profit, which has built an open education discovery and authoring platform, OER Commons and NSquare.org, a network of innovators committed to ending the nuclear threat.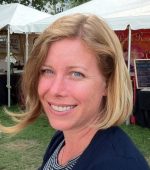 Molly Dugan
Professor, Sacramento State University
Molly Dugan is a Professor of Journalism and Communication Studies at California State University, Sacramento, a 30,000-student public university in Northern California where she teaches upper-level classes in public affairs reporting, international media, media literacy, race and social justice and mass communication. Her recent research involves government/political reporting, press freedom and journalism ethics. Molly currently serves as president of the Board of Directors for Open California, and she is past president of the local branch of the American Association of University Women. She spent more than a decade as a staff writer at newspapers, including The Sacramento Bee, The Press-Enterprise (Riverside, Ca.) and The Modesto Bee. She has a bachelor's degree in Comparative Literature from the University of California, Davis and a master's degree in Journalism from Northwestern University.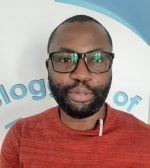 Richard Mulonga
Founder and CEO, Bloggers of Zambia
Richard Mulonga, through his organization Bloggers of Zambia, is leading an online and offline advocacy campaign (#OpenSpaceZM) for democratic Internet laws, policies and regulations in Zambia and Africa at large. Through this campaign, he has mobilized journalists, bloggers, techies, citizens, policymakers and legislators to debate Internet governance. Richard has provided media literacy and digital security strategies in a bid to have a democratic Internet ecosystem that promotes digital rights, especially the right to online free expression, assembly, and association. In 2019, Richard participated in the U.S. Department of State's International Visitor Leadership Program (IVLP) on Advancing an Open, Reliable, and Secure Digital Economy, administered by Meridian International Center and implemented locally by Global Ties San Francisco.
Your support of the World Trade Center Northern California helps us to accomplish our mission to build an economically vibrant, globally fluent region through education, resources and connections.