World Trade Center Northern California and Global Ties San Francisco present a three-part series to examine how we receive and respond to news and information in the era of emerging technologies
The third session of our three-part "Information in the Digital Age" Global Perspectives series will explore Cybersecurity & Disinformation Campaigns. The discussion will examine in-depth the dissemination of online media and its negative (deceptive advertising and propaganda) and positive (truth-based messages and facts) forms; the characteristics of persistent narratives; and the political use of disinformation to manipulate public discourse to include perception and response to major events (elections) and issues (COVID-19, anti-vax, BLM, and climate change). Our experts will close this three-part series by sharing insight into targeted disinformation campaigns and why they are so successful. What is the collective responsibility of cybersecurity experts, policymakers, big tech, and consumers to combat deep fakes and other forms of deceit? How are AI and social media bots used to manipulate public opinion? They'll look at how we can use the same tools and strategies behind the success of these campaigns to the benefit of society and create greater transparency, accountability, and access to reliable information. 
Topics of Discussion
What are some notable targeted disinformation campaigns and their impacts?
How are AI, social media bots, and other Digital Age tools used to manipulate public opinion during key political events? How can they also be used for the benefit of society in the battle against disinformation?
What steps, if any, can cybersecurity experts, policymakers, big tech, and consumers take to identify and combat deep fakes and targeted disinformation campaigns?
Do social media companies have the responsibility to discover, disclose, and remove disinformation on their platforms?
Our Panelists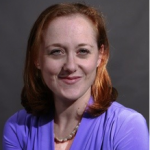 Vera Zakem
Vera Zakem is a Senior Technology and Policy Advisor with the Institute for Security and Technology (IST) (formerly Tech4GS). She is a recognized leader, driving strategy at the intersection of global threats, policy, emerging technologies and innovation, and organizational strategy and operations. Vera is a recognized expert on Russian influence and disinformation, the impact that technology plays in society and democracy, terrorism, and human security and stability. Prior to joining IST as a Senior Advisor, Vera led strategy and research at Twitter's operations, leading initiatives to continuously serve Twitter's customers globally. Prior, she served as a leader in strategy, partnerships, research, and policy engagement at various think tanks and industry organizations in Washington, DC, including the CNA Corporation, where she spearheaded initiatives on global influence and Russia's indirect approaches while leading the overall strategy and business strategy for her business unit. Vera is a Term Member at the Council on Foreign Relations, was selected as a Young Leader (Class of 1999) as part of Swiss-American Foundation, and has been recognized by Working Mother Magazine in ensuring women have a seat at the table in policy, the board room, industry, and academia. She received her M.A. from the Johns Hopkins University and is fluent in Russian and Spanish.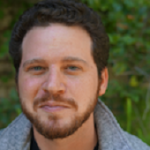 Nick Monaco
Nick Monaco is the Research Director of the Digital Intelligence Lab (DigIntel) at Institute for the Future. He is an expert in online disinformation and the usage of political bots. Nick has consulted with policymakers and technologists in both government and industry on how best to combat disinformation and maintain election integrity in countries around the world. Prior to joining IFTF, Nick conducted research on political manipulation of social platforms at Graphika, and Google's digital rights think-tank Jigsaw. He is also a research affiliate at the Oxford Internet Institute's Computational Propaganda Project (ComProp). Nick's work has appeared in The New York Times, Bloomberg, The Washington Post, CNN, TechCrunch, and MIT Tech Review. He holds an MS in computational linguistics from the University of Washington and a BA from the University of Wisconsin. His research interests include disinformation, linguistics, open-source intelligence, cybersecurity, and geopolitics.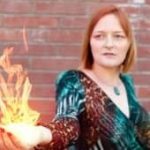 Danielle Deibler
Danielle Deibler is the Co-Founder and CEO of Marvelous.ai, an early stage startup focused on building natural language technology to discover and expose propaganda, disinformation and bias to enable advocates and policymakers to devise counter-measures and immunities. She has over 25 years in the Internet infrastructure, security, networking, interactive technology, machine learning and AI technologies. Her primary area of focus in the last 20 years has been building scalable real time interactive platforms. Previously she was CEO and Co-Founder of leading-edge Reg-Tech startup Compliance.ai. She founded Apps54 and Ignited Artists. Prior to that she was an Entrepreneur in Residence at Trinity Ventures. Deibler has held senior leadership positions in software development, engineering, business development and product management for KIXEYE, Adobe, DIGEX, and UltraDNS.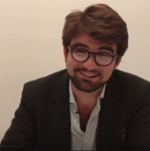 Dr. Kevin Limonier
Dr. Kevin Limonier is an associate professor in geography and Slavic studies at the French Institute of Geopolitics (University of Paris 8), and vice-director of Geode, a research center dedicated to the geopolitics of the datasphere. He is also head of the Observatory of the Russian-Speaking Cyberspace, a research unit dedicated to the post-soviet segment of the Digital Space as a new geopolitical and technical object of studies. He gives lectures in several universities such as Saint Cyr Coetquidan (French military academy) and has been a lecturer of geopolitics at the Russian State University for Humanities for several years. His work focuses on the history and the geography of the Russian cyberspace, and on the development of new methods of Data collection and Data visualization for mapping digital exchanges, borders, and conflicts in Eurasia. He is also a specialist in innovation policies in the USSR and contemporary Russia. Dr. Limonier is an alumnus of the U.S. Department of State International Visitor Leadership Program and visited San Francisco, CA as part of his project in May 2019.