Around the World Staycation Series – Manila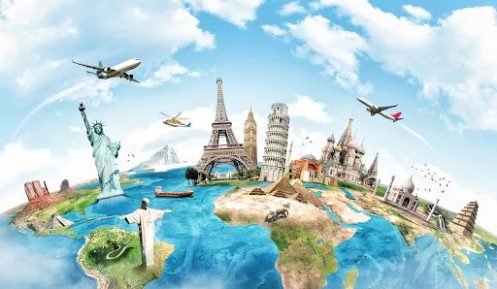 Manila is the capital and chief city of the Philippines. The city is the centre of the country's economic, political, social, and cultural activity. It is located on the island of Luzon and spreads along the eastern shore of Manila Bay at the mouth of the Pasig River. The city's name, originally Maynilad, is derived from that of the nilad plant, a flowering shrub adapted to marshy conditions, which once grew profusely along the banks of the river; the name was shortened first to Maynila and then to its present form. (https://www.britannica.com/place/Manila)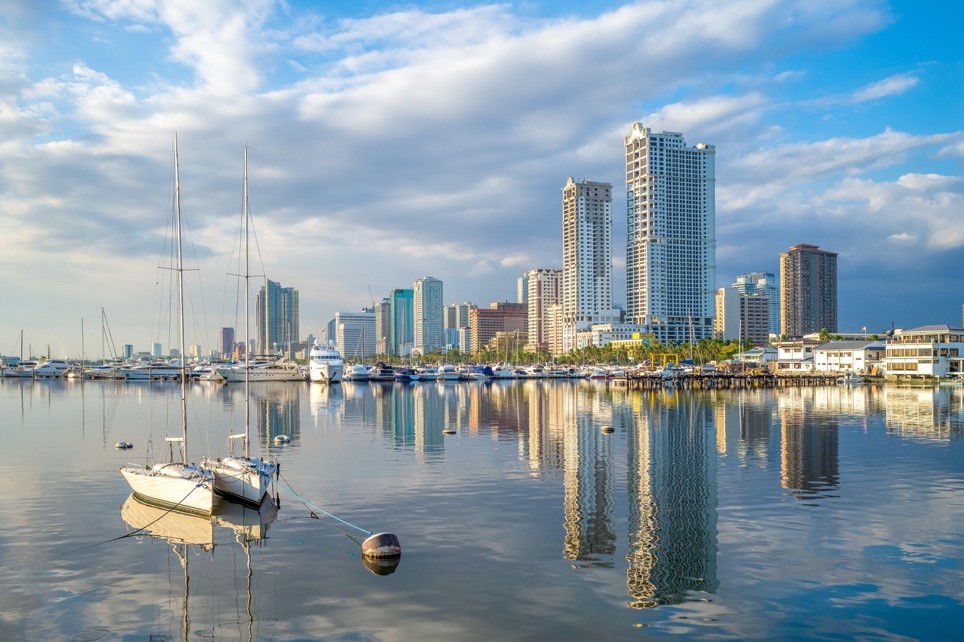 The islands were dubbed "the Philippines" after King Philip II of Spain. Manila, known as the "Pearl of the Orient," is full of things to see and do. The Philippines is quickly becoming a destination for foodies, and Manila is well known for its varied cuisine and street food markets, like the Legazpi Sunday Market, Quiapo Market, and the country's very own Chinatown, Binondo. Binondo was established in 1594 and is recognized as the world's oldest Chinatown.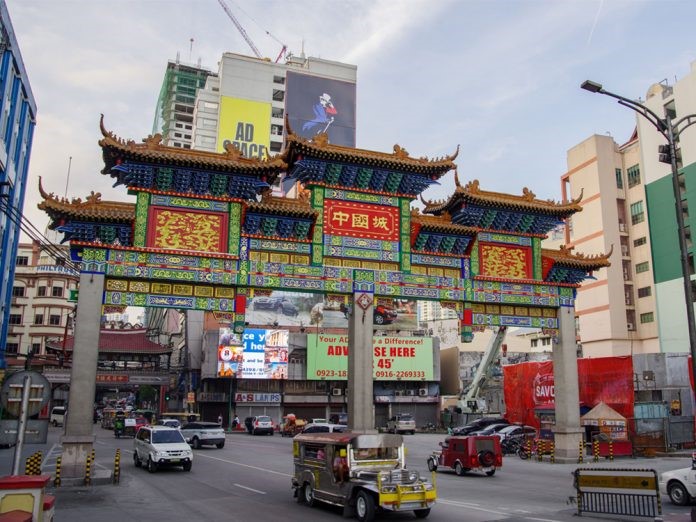 History
There are secret tunnels in the city said to be built under the term of General Douglas MacArthur in 1942 . Makati Central Business District (MCBD) and Bonifacio Global City (BGC) have been the main business districts in Manila where a lot of high end buildings, modern shopping centers and big companies can be seen, but behind their modernity lies an underground tunnel older than the World War II. These tunnels are said to be 3.5 meters below street level and wide enough for trucks to enter. Another tunnel called Fort Bonifacio Tunnel is 2.24 km long and 4 meters wide. It is filled with 32 built in chambers, 6-meter-deep well and 2 exits leading to two barangays in Makati City. Tracing back history, these tunnels were used as an "underground highway" to transport food, medicines, and supplies for the military.
If you get to see Manila's city hall for the first time and on a top view, you will be surprised that its shape looks like a coffin with a cross above. But originally, the hall was designed to look like the Knights Templar shield to symbolize the strong influence of Roman Catholic Church in the country.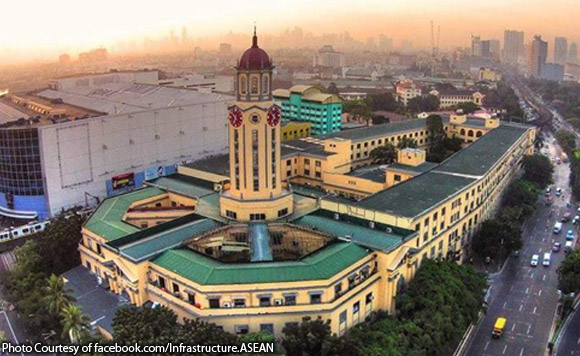 Culture
Filipinos take pride in their families. In the Philippines, it is family first. So whether you are part of the immediate family or you belong to the third or fourth generation, you are treated as a family member. Sometimes, even the closest of friends are considered family, too.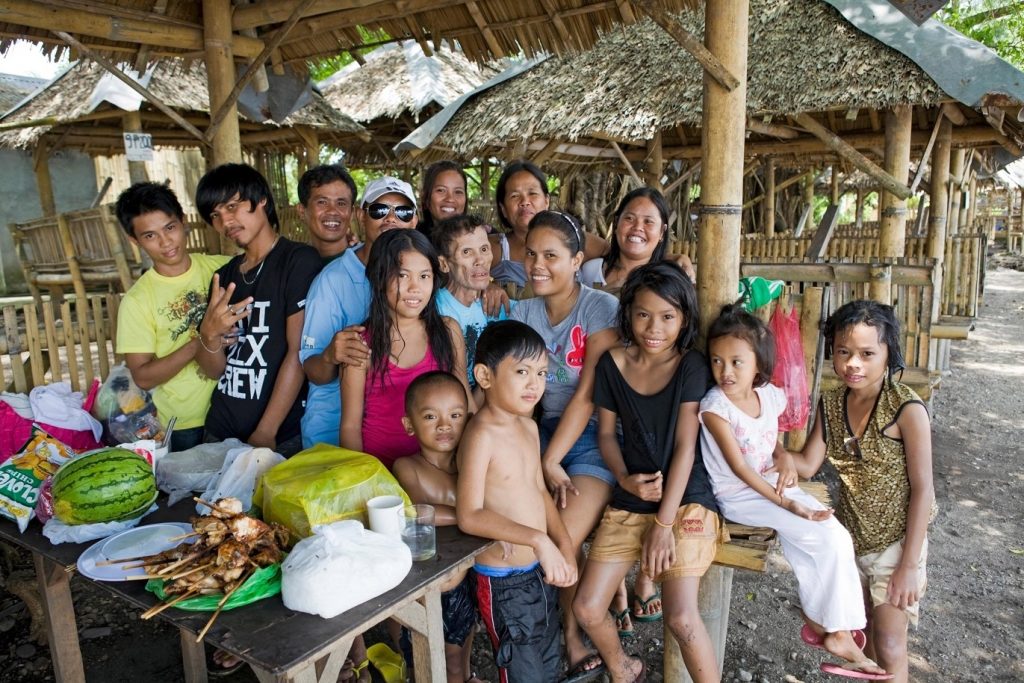 Filipinos are very religious. The Philippines is the only majority Christian nation in Asia. Eighty percent of its population identifies as Roman Catholic. In all corners of a Filipino house, you can find images of crosses and other religious paraphernalia. They go to church every Sunday, or sometimes even twice or three times a week.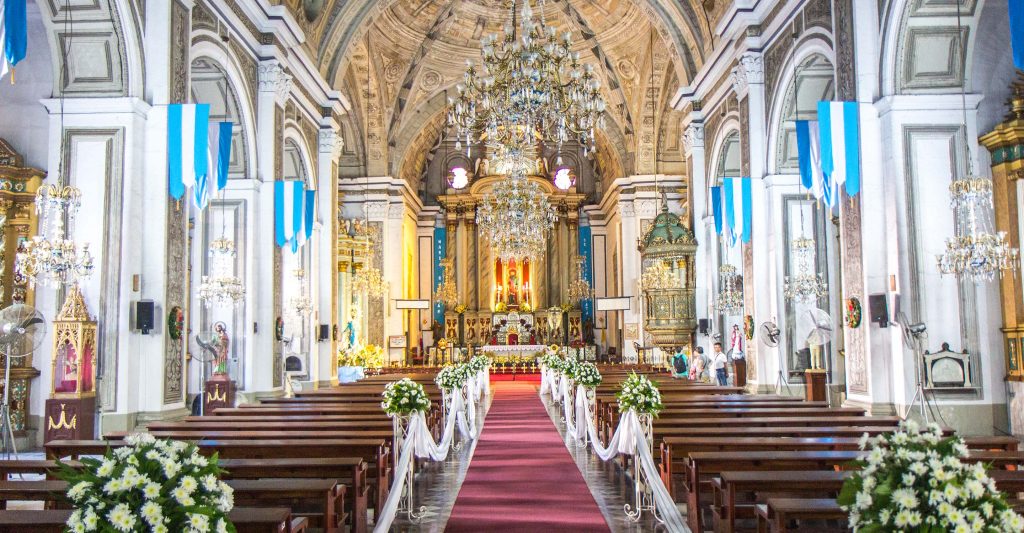 Filipinos have the longest Christmas celebrations—ever. Even as early as August, you can hear Christmas songs and jingles being played in the malls or in the restaurants in the Philippines. The mood becomes festive, with many people shopping and in good spirits. Christmas celebrations last until around the first or second week of January.
Some Filipinos are wary of the number 13 and will avoid having 13 people at a table. Also, steps to the main entrance of a house should not fall on a number divisible by three. Superstitious Filipinos will not travel or bathe on Holy Thursday or Good Friday during Holy Week, the week before Easter.
Cuisine
Kamayan, Tagalog for "by hand," is the traditional Filipino form of eating. But the term has also come to refer to a communal-style Filipino feast, composed of colorful arrays of food that are usually served on banana leaves and eaten without utensils. This way of eating is most common at home, but restaurants have been rekindling this practice as a way of going back to Filipino roots.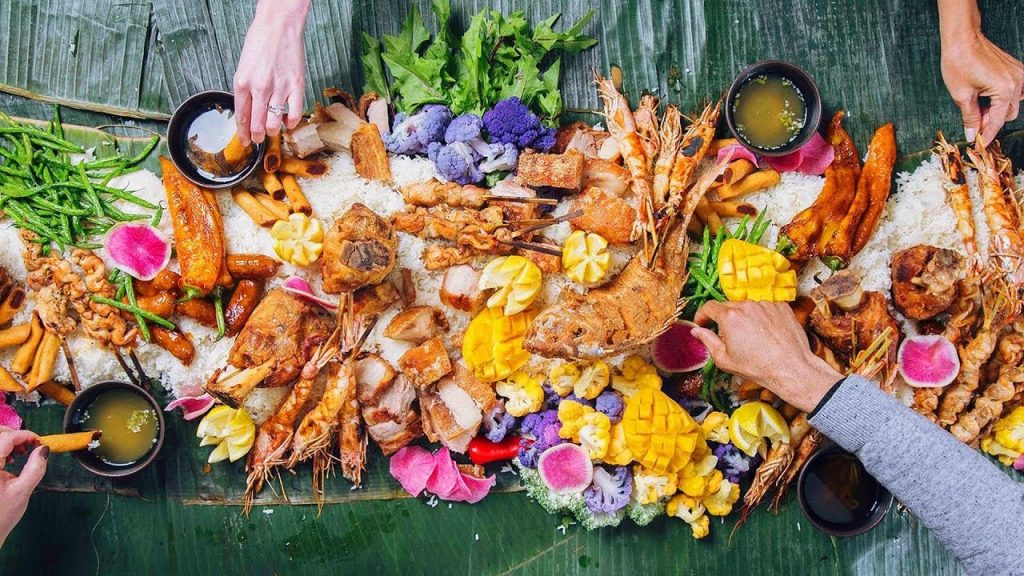 Filipinos love Merienda or "snacks in between meals." In the Philippines, there are typically two meriendas. One in the late morning, and the other one in the afternoon. A large variety of sweet or savory dishes can be eaten at Merienda. Sweet delicacies might be pastries, mango pies, sticky rice, rice cake and more. And for the savory options you might have empanaditas (small savory pastries), noodles, fish balls, and the famous local delicacy balut (developing duck embryo).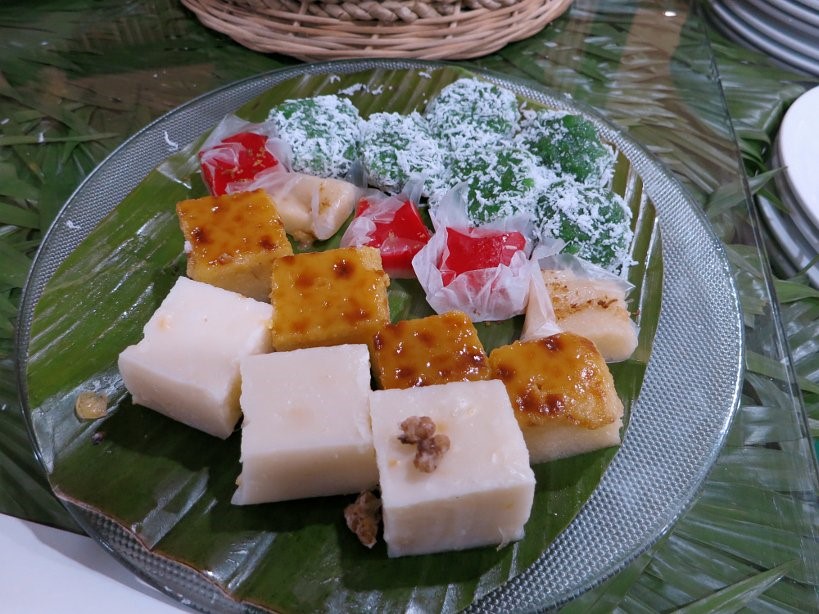 And, of course, there is lumpia! Lumpia are Filipino fried spring rolls filled with ground pork and mixed vegetables. In the Philippines, lumpia is one of the most common dishes served in gatherings and celebration.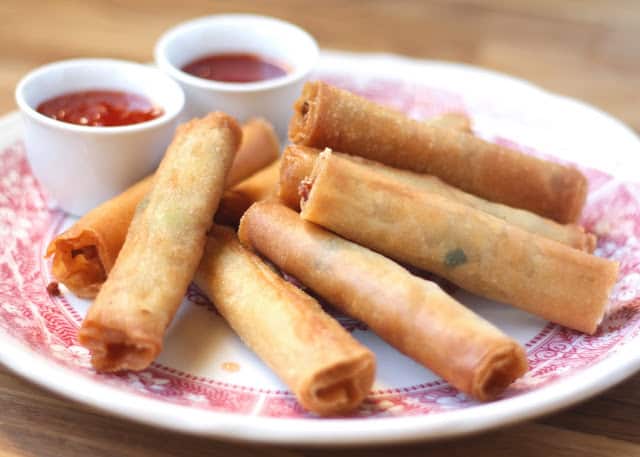 If you would like to learn more about this incredible city, its history and cuisine, check out these sites:
https://www.factretriever.com/philippines-facts
https://moneyinc.com/5-interesting-facts-about-manila-philippines/
https://www.uniglobecarefreetravel.com/14-fun-facts-about-the-philippines
https://www.nationalgeographic.com/travel/article/partner-content-know-before-you-go-the-philippines
https://www.npr.org/sections/thesalt/2018/01/20/578649880/with-a-show-of-hands-filipino-american-chefs-rekindle-kamayan-feasts