Schedule
2:00 pm   Optional Port Tour with SSA Marine
3:00 pm   International Business Forum
5:00 pm   Networking Reception
Pricing
Complimentary Admission
---
Join the City of Oakland, the Northern California World Trade Center and the Port of Oakland for a deep dive into blockchain and the many ways you can use this technology to give your business a decisive edge in the international market.
Featured Speaker:
Adam Sterling, Executive Director, Berkeley Center for Law and Business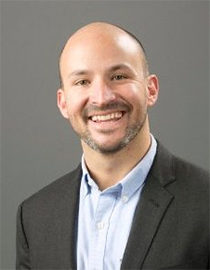 Adam Sterling is the Executive Director of the Berkeley Center for Law and Business at Berkeley Law and co-founder of Startup@BerkeleyLaw. Previously he was a startup and venture capital attorney at Gunderson Dettmer and the co-founder and director of the Sudan Divestment Task Force and Conflict Risk Network.
Adam teaches about blockchain and venture finance at UC Berkeley's Haas School of Business, and has been a featured speaker in many panels. Adam's writings and work have appeared extensively in the press; including contributions to The Wall Street Journal, The Financial Times, The New York Times, The Los Angeles Times, The San Francisco Chronicle, and National Public Radio. He has appeared on a number of broadcast news programs, including CNN's Situation Room and CNBC's Street Signs.
Blockchain is one of the most significant technological advancements for businesses in many years. Join us for a dynamic conversation about how you can use blockchain to increase your international sales.
Enjoy a tour of the Port prior to the discussion, and continue the conversation at the no-host reception to follow.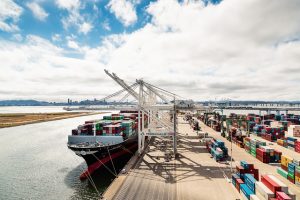 We are working in partnership with the Port and City of Oakland to bring your business valuable resources and support to help you establish vital international trade connections.