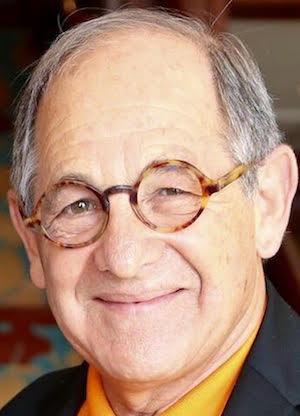 Ralph Simon has enjoyed a spectacular 30+ year career in music, music publishing, artist management, mobile entertainment, and mobile technology innovation. Well-known and highly respected in innovation tech and entertainment, Ralph has a formidable range of contacts and creative activities with musical talent around the world. His focus is finding new innovation/music creative talent, start-ups, social media ideation, and digitally driven entertainment innovations. As one of the founders of the global mobile entertainment and mobile social media industry, he is popularly known as "the father of the ring tone."
In the 80s and 90s, he co-founded and grew The Zomba Group and Jive Records, acquired by Sony/BMG, to become the world's most successful global independent music label, music publisher, producer management, and copyright owner of its era. He was then executive VP at Capitol Records and Blue Note in LA, helping break Radiohead in the USA. In the late 1990s, he founded the world's first international commercial ringtone service, sparking the start of the international mobile entertainment era.
Ralph and his business partner Rick Blaskey are currently developing The Virtuosos – a new generation of A&R-ed extraordinary virtuoso performers and musicians, whom they have discovered and creatively developed, from around the world. Ralph is also developing a global eSports initiative with artist managers who understand this key space.
Over the past 2+ decades, Ralph has become an in-demand keynote speaker and interviewer/moderator around the world. He is on the Advisory Board of the GSM Association, the global mobile industry body that organizes the annual Mobile World Congress and the UN's World Summit Awards.
Founder and chairman of Mobilium Global – "the international cool hunters," he is based in London and travels frequently around the world to find great artists and what's coming next.
Ralph is also a fellow of the Royal Society of Arts (FRSA).