Impact of AI on Global Trade and Policy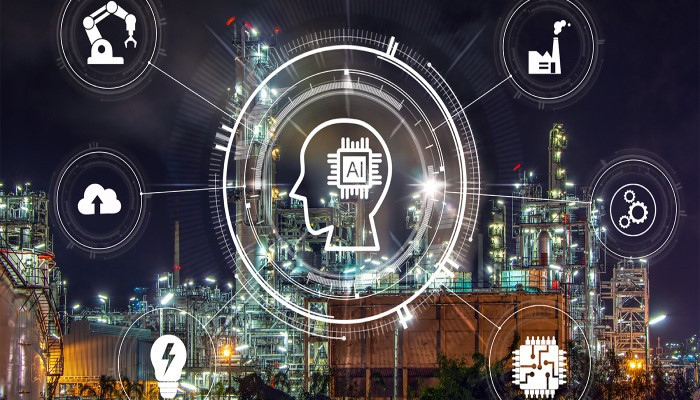 On March 31, 2021, World Trade Center Northern California had the pleasure to welcome panelists Muriel Clauson, Co-founder of Anthill, and Richard Donovan, Director of Research Development at California Institute of Telecommunications and Information Technology, to speak at our "Impact of AI on Global Trade and Policy" webinar. Ralph Simon, Founder and Chief Executive at Mobilium Global, moderated the session. 
During the webinar, Muriel and Richard tackled questions on the potential impact of AI on human labor, prescriptive versus predictive analytics, the difference between AI and machine learning, and the impact on policy. Below is a summary of the discussion. Listen to the full recording here. 
Setting the Scene: What is AI?  
Muriel Clauson began the discussion with a crash course on the three fundamental ingredients of AI: computing capacity, information or human data, and algorithms. 
Computing Capacity: The ability to process information. Computing capacity doubles every 12-18 months. Access to smartphones and their technical capabilities has enabled a significant increase in the processing of large amounts of data. 
Human Data:  Human-generated data is at the core of AI technology. Collectively, humans produce more data than any of our technologies can process in real-time. In fact, we produce so much data that scientists have not agreed on the total amount of data generated since 2013. 
Algorithms: Problem-solving operations. Algorithms are the structure that makes technology meaningful.
Humankind and Technology Work Hand in Hand
Although AI has helped increase companies' efficiency and profitability, Muriel explained that its use can only be effective when humans innovate and adapt technology to changing environments. AI and humans each have their roles: labor governs technology and technology augments and facilitates the work. Muriel used the Suez Canal blockage as an example to demonstrate how technologies work best when both humans and machines are paired. 
AI and Machine Learning
AI and machine learning are often seen as interchangeable. The panelists identified machine learning as solution processes used to resolve problems that require too many resources in time, money, or knowledge. Unlike AI, which does not use a learning process, machine learning enables smarter decision-making. While AI is a broader concept of creating intelligent machines that simulate human thoughts and behaviors, machine learning is an application of AI in which machines learn from data without human interference. 
Predictive versus Prescriptive Analytics
Regarding the role and future of predictive analytics — which uses data to predict future events, e.g., weather models — Richard Donovan argued businesses have become so well-versed in its use that the focus has shifted to using and improving prescriptive analytics. Muriel added that prescriptive analytics can analyze raw data to generate better outcomes and decisions with greater benefits for companies. Richard added that increased use of prescriptive analytics would help facilitate understanding of AI among policymakers, fostering better informed and actionable policies.
Policy
Lastly, looking forward to the future of AI and policy considerations to ensure fair global trade and safety, Muriel asserted that policy decision-making should err on the side of protecting human labor. Despite the value technology brings to business and society, technology alone is not enough. Our vulnerability in relying only on technology is evident in the recent Suez Canal and Texas energy grid crises.
Webinar Takeaways
The relationship between humans and AI: a collaboration between technology and humans produces better outcomes.  
The difference between AI and machine learning: AI is the technological simulation of human thoughts and behaviors. Machine learning, an AI application, is the independent process of learning and adaptation through data analysis to facilitate decision-making.
Prevalence of practical AI application: The use of AI and predictive technologies directly impact our interactions, communications, as well as business and personal-related transactions.  
Analytics and the impact on global logistics: Given the established expertise in predictive analytics, a focus on prescriptive analytics would help policymakers make better trade policy decisions.
Policy: Despite the benefits of these technologies, policies should exist to protect human labor.
"The information provided from this event was of great benefit to the California Community Colleges, Global Trade sector, in that it highlighted the importance of understanding how AI is impacting all of our lives – on many fronts. Our students and faculty gleaned incredible insights and information from the excellent expert panelists. The information shared will surely help to prepare us all for changes coming to how we conduct business and trade globally!" Gordon Hinkle, Regional Director of Industry Engagement, Global Trade (North/Far North Region)
You can find the full recording of this webinar and others on the World Trade Center YouTube Channel.