Women in International Trade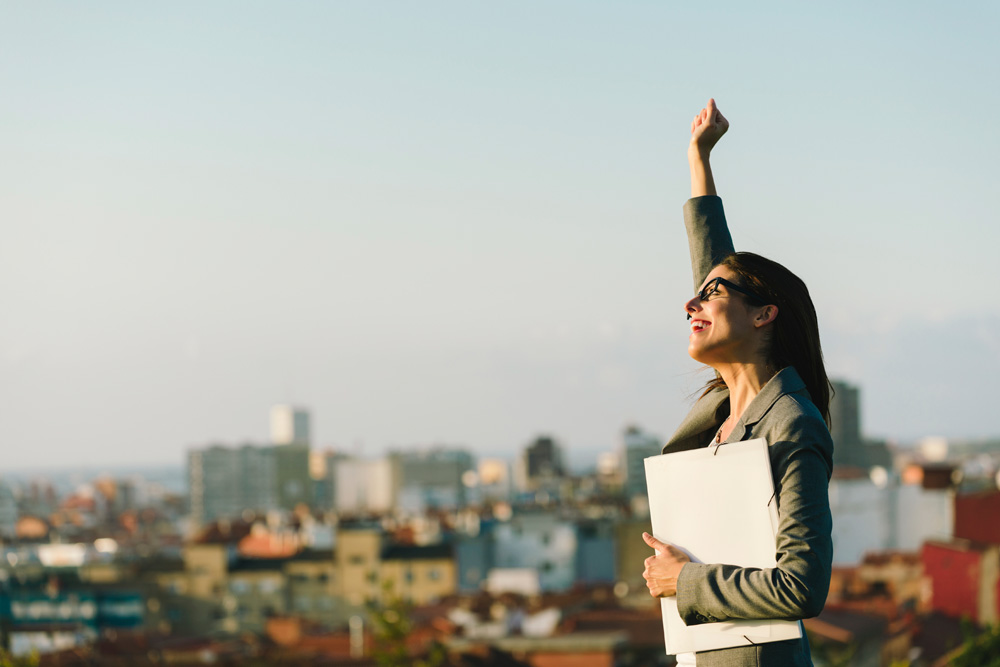 I am humbled by the incredible amount of talent I see amongst our community of international businesswomen who dedicate their careers to improving our region's global prosperity. This month's #NorCalWTC LinkedIn series celebrated women's leadership in international trade and diplomacy. The series spotlighted a few of the many women who serve in small business, corporations, non-profit organizations, and government agencies within the Greater Sacramento and Northern California region. I'm honored to be among them.
Breaking New Ground
As World Trade Center Northern California celebrates its 25 years fostering education, resources, and connections to build a more economically vibrant and culturally aware region, I think back to my start in international business. In 2010 when I took a new role to establish an international division of VSP Vision Care, women's voices were becoming stronger. There were signs of progress though still few women held leadership roles. Education for women had made significant improvements from the prior decade. In the last five years, the number of women in senior leadership has grown. And we can look still further to see how international trade can improve women's lives around the world through the recovery and in the years ahead.
It was not my intention to begin a career in international business until the opportunity presented itself, as what often happens in life. At first, I hesitated and nearly declined the new role to build an international profile for VSP Vision Care. I felt I couldn't meet the challenge without having international business experience. Women often consider that they must be nearly perfect or perfect for taking on a new position. Fortunately, I reflected and realized that this was a new ground-breaking project for the organization. There wasn't any one person in the company with any more experience than me.
Relying on my confidence – a key part of my decision – and successes in other aspects of my career, I accepted the challenge. I began to build the infrastructure as a complete stand-alone operation to support the move to expand VSP Vision Care internationally. After three years as Senior Vice President of Operations, I was promoted to General Manager, International Vision Care. I managed our market entry strategies and business development activities to expand vision services to Australia, Ireland, the United Kingdom, France, Hong Kong, and mainland China.
As I look back at my decision to take the role and the experience gained, I hope that I have helped contribute to advancing women's roles in global trade.
International Trade Improves Women's Lives
International business allows women to reinvent their traditional roles and improves their lives. Women working in global trade have opportunities to achieve better jobs and higher-paid roles. A July 2020 report by the World Bank Group and the World Trade Organization —Women and Trade: The Role of Trade in Promoting Gender Equality — highlights the impact of trade on women's lives. The report points to trends in global trade that are opening more opportunities for women and aims to advance understanding of the relationship between trade and gender equality and identify opportunities where women can benefit from trade.
Some of the Report's Findings:
Businesses involved in international trade employ more women than in non-trade related companies
Countries that are more open to trade have higher levels of gender equality
Trade improves women's access to education and skill development
Global trade provides more opportunities for women in higher-skilled roles
The growth of the digital economy has enabled more women to start their own international businesses.
You can download and read the full report to understand that despite these advances, there remain challenges to trade policy in creating equity for women in international trade.
#ChooseToChallenge
In my 30 years of experience in the healthcare field, I've witnessed the difference healthcare and especially eye care can make in women's lives. A survey conducted by the Center for Talent Innovation showed that 62 % of women surveyed said they don't have time to find out about their health.
I am passionate about working to empower people to live better, healthier lives. My challenge is to bring awareness and educate people around the world on the importance of eye care to their overall health and quality of life. This is my challenge. What is yours?