Exporter Spotlight Series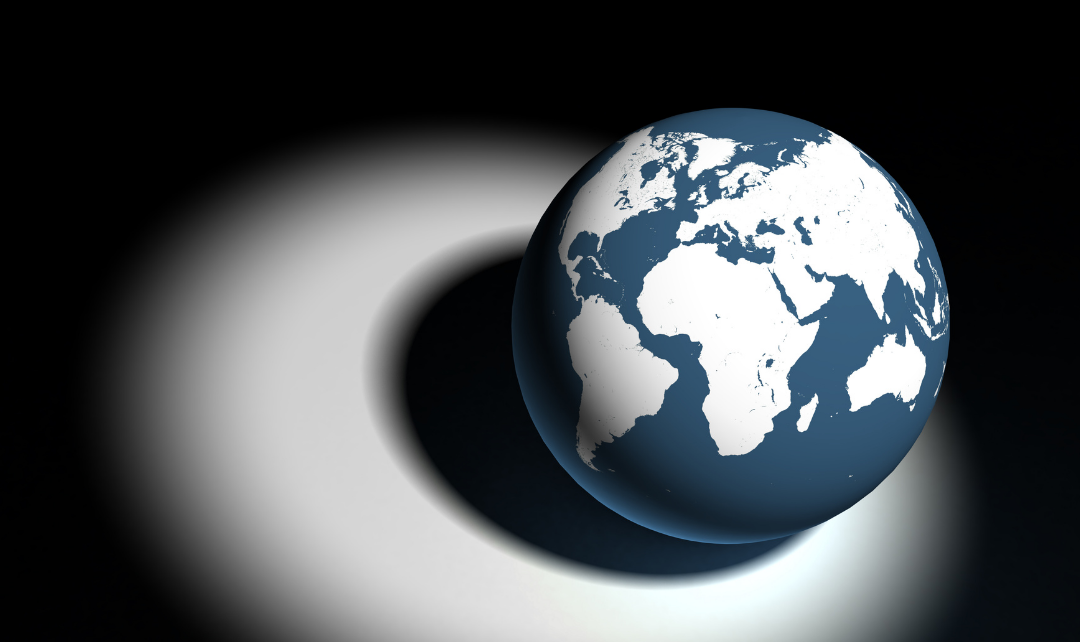 Garner Products, Inc.
A leading manufacturer of data destruction devices, Garner Products, Inc. has delivered innovative solutions for data privacy for over 60 years. Created from his Sacramento garage, Robert Stofan founded Audiolab Electronics in 1959. In 2000, Robert's son, Ron Stofan, took over as CEO. Through a strategic acquisition, the company grew and became Garner Products, Inc., based in Roseville, California, and today sells their product line in over 120 countries.
We Were Approached at Trade Shows
Garner Products' initial foray into exporting began in the early 2000s selling through dealers and to customers from inquiries on the company's website. In 2005, the company made a strategic decision to export on a large scale. While at tradeshows, Garner saw an increased interest from international companies. Responding to the demand, Garners' management contacted the U.S. Commercial Service to get assistance in establishing distributor relationships. By 2008 Garner Products had an expanded international footprint and diversified revenue enough so that the company was able to navigate the economic vulnerabilities of the recession. Well-positioned, Garner Products experienced double-digit export growth in the five years that followed.
The company began exporting with 10 employees. Today, there are 30 employees and exports are 45% of revenue. Asked how their international expansion has impacted the organization, Michelle Stofan, co-owner, will tell you "Exporting has created stability for our company."
Education, Resources, and Connections
Getting paid is a key concern whether you're a first-time or experienced exporter. Through the help of the U.S. Commercial Service, Garner Products was able to develop company profiles on prospective distributors. Those "vetting" capabilities provided more confidence to do business with unknown companies halfway around the globe. Commercial Country Guides and Gold Key Service are two invaluable resources from the International Trade Administration, U.S. Department of Commerce. Michelle stresses building on your international business relationships. While it's been challenging the last two years due to COVID, she believes, "establishing face-to-face personal connections helps to maintain relationships and is essential to creating trust."
The company also learned another important aspect of exporting – knowing product standards and regulations that may be required by foreign governments. Garner Products invested in acquiring the "CE Mark" to ensure their products meet safety standards necessary for entry into the European Union market.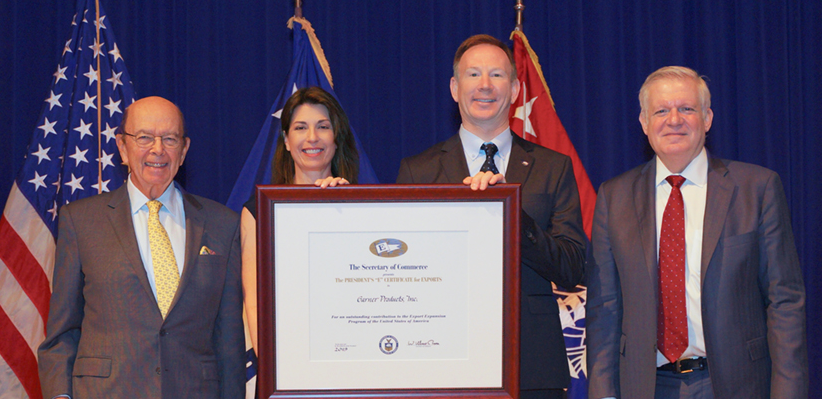 The company's sustained commitment to global trade earned Garner Products the President's "E" award, the highest recognition that any United States entity can receive for its ongoing significant contributions to the expansion of U.S. exports.
Networking a Key to Our Success
Michelle is the first to tell you how valuable a peer-to-peer forum is as a source for sharpening the learning curve in global trade. She recalls round table meetings hosted by World Trade Center Northern California were a great source for this. Business executives came together to discuss challenges, successes, and failures, and to share resources. These exchanges helped alleviate concerns and provided support to help avoid the pitfalls. Michelle explains "It's easy to feel you're an island with limited resources." She adds "With all the unknowns in international business, networking can help reassure you that you're on the right path, and the challenges you face are equally shared experiences."